3 tags
2 tags
The real problem with government is... →
Australia probably has one too many levels of government.  State Governments are completely expendable in my view.  But given we couldn't agree to change the name of the Governor General a few years back, the likelihood of a wholesale rewrite of the constitution getting up is not even remote.   The next best thing would be to just get them off the critical path.  In Australia all the money...
2 tags
Social media and national security →
Comparing the social media experience in Australian and US diplomacy.  A battle to get a single twitter feed vs over 600 social media accounts and training diplomats in batches of 50.  Guess who's who?
3 tags
Paperless Contracts at Yarra Ranges →
This article in the MAV Bulletin gives a brief overview of how using digital signatures allowed Yarra Ranges to drop their contracts turnaround from weeks to hours.  Presumably it also saves a lot of scanning to get the documents into the records system!
Archives' return shows 'repentance' →
japantimes.co.jp A rare case of records playing a part in international diplomacy.
5 tags
2 tags
You tweeted, I ....?
Communication is not a spectator sport.  There is the sending and the receiving.  It's an active process.  Which is why we have both the words "to speak" and "to hear"; "to write" and "to read"; "to talk" and "to listen". I find the hearing and listening part of the equation curiously absent in the social media space....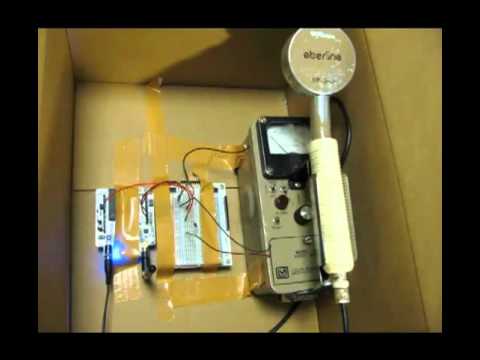 1 tag
Watch
The myth of apathy.  Some great observations on the barriers to engaging with government.
1 tag
Only the social succeed in the cloud
We are  increasingly embracing the idea of storing data online, being able to access that data from home, from work, on our phone and  tablet;  as well as being able to combine that data with other online data in tools designed to achieve a single task with maximum ease and minimal effort.   This transition means for most people, the software they use in their personal lives is now simpler,...
4 tags
2 tags
Watch
Anyone can present better and it doesn't matter what tools you use. This presentation from Bill Gates is really top shelf.  His speaking style is natural and it's clear he has a strong grasp of the material.  The visuals supporting the presentation are simple, clear and powerful.  What makes it stark for me is comparing this to how he used to present.  Check out this shocker....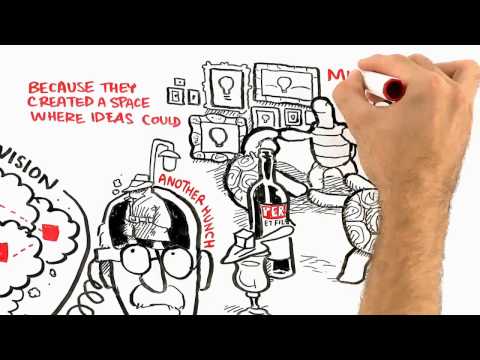 3 tags
Thinking is Collaboration →
In popular opinion hearing voices in your head is a bad thing. But it actually is the basis of our ability to think! As it turns out we can only think when we collaborate. Thinking is an internal collaboration. As young children acquire language they tend to verbalise most if not all their actions. This is a key part of how they learn. Naturally they learn to reason, to think, by verbalising...
1 tag
The "A" Word →
It's harder to think of a word less acceptable in the local government lexicon than "amalgamation".  This article from WA got me thinking about it again though. In a previous post I lamented that local government boundaries are generally a by product of political horse trading and seldom reflect a considered design according to principles of catchments or communities. ...
3 tags
Transparency vs Privacy →
There is certainly a dynamic between the new FOI (RTI in Qld, GIPA in NSW…) and privacy obligations. This isn't new and neither is cultural inertia.  Pulling the agendas and minutes from the website citing privacy concerns is not going to win you any friends in the Office of Information Commissioner. Planning departments in Councils have been balancing privacy and transparency for...
2 tags
Engaging Responsibly
Councils need to take of the Santa suit before inviting their community to participate in decision making. Engaging with Adults For community planning to be successful; to improve the practice of local government; to not add to the burdens of local government: we must engage with the community as adults.  If we give the community authority to participate in decision making without...
4 tags
Planning to Act
The World Cup is not the only arena where the Kiwis are shading the Aussies. There's no two ways about it, the All Whites are performing beyond everyone's expectations.  It's probably best encapsulated by the statistic making the rounds on Twitter. Number of professional footballers, Italy: 3,541, New Zealand: 25; Result 1:1! I'd argue that football is not the the only...
2 tags
Catchments or Communities?
With amalgamations on the agenda in WA and the super city taking shape in Auckland, I've been thinking about how we set local government boundaries. Existing boundaries rarely reflect a considered design but are rather the latest compromise in the battle between the opposing forces of efficiency and community of interest.  If we could start with a blank page and logically design Council...
2 tags
Watch
No one ever gets it right all the time.  It's what you do when you get it wrong that defines your brand as a company, as a Council and as an individual. Apple in the US instituted a policy of no cash transactions on iPads with the entirely legitimate intention of trying to avoid blackmarket 'scalping' of them in response to the high demand.  Fair enough.  But when it stops Mrs...
5 tags
Is the iPad an electronic file? →
No I don't mean an electronic file, I mean an electronic 'file' as in a digital equivalent of the old cardboard folder which let you drag around a bunch of documents so you could get information on a site visit, in a meeting; wherever you needed it. I've been in discussions around mobility solutions for documents for quite a few years now.  The first problem was...
People prefer e-government →
The internet is the way most people contact government according to the foreword of this Australian Bureau of Statistics report. How well does this reflect the views within government about electronic service delivery?  I suspect folk inside Council still see face to face interactions and the phone as their primary service delivery channels with the web site still considered by many as a fringe...
2 tags
Impressed with Hobsons Bay City Council
The core of any implementation of a document and records system, ECM, call if what you will, is end user take up. I was fortunate to be part of a meeting of our community of local government Objective users this week.  Hobsons Bay City Council gave a brief but punchy presentation of the way they had gone about their implementation.  Lots of ticks in all the right boxes.  Good process, paid...
2 tags
2 tags
Gov 2.0 ≠ Web 2.0. →
My colleague, David Eade, very eloquently articulating the key differences.  Presentation recorded at recent IIM event. The key message is that government cannot anticipate all the needs that its information can serve.  Presenting information as an application will only address some of these needs.  Presenting the data in a consumable form means that the community, market and academia can build...
Auckland engaging with collaborative authoring. →
Link to CIO interview with John Holley, Auckland Regional Council Couple of key quotes if you're too lazy to click…  ;-) "For me part of its was leading the organisation to change. It's about process improvement and the government 2.0 stuff," he says. "How do we more efficiently engage with the public? And how do I get the Gen Y people to engage with issues like transport?" ...
Relay Drawing →
The meaning of "working together on something" is under radical redefinition.  This is occuring in both our workplaces and as this article shows, our schools. Right now, when we say collaborate, we mean all creating something individually, meeting as a group now and then to review and then mashing it all together into a single document, presentation or whatever.  My contribution is...
2 tags
Engaging in Sunshine →
Great practical article on the community engagement journey at the Sunshine Coast.
1 tag
Gov 2.0 entering the Trough of Disillusionment? →
David Eade's assertion that the novelty of playing with the shiny new social media toys is starting to wear off rings true with me.  And I'm not just saying that because he's a colleague of mine! Now begins the hard work of drawing a line between the aspirations of folk in government for greater engagement and the types of tools they will need to realise it.  Twitter and...
2 tags
Professional Tension
What can CEOs learn from records managers? The last twenty years of my career have been focussed on content, process and collaboration solutions for local government in Asia Pacific.  This means I deal regularly with two groups of professionals; the records industry and the local government industry.  The contrast between the way these two communities engages with the vendors in their space is...
3 tags
Gov 2.0 ≠ Web 2.0
This week has given us some sharp focus on this difference with the Sydney Morning Herald getting access to an unreleased transport blueprint resulting in the Minister being forced to apologise to Parliament. Government decisions often have hard commercial impacts that can favour some and disadvantage others.  A new transport corridor can slash the value of properties in its path.  A change to...
2 tags
Open Forum →
Great contributions on a wide variety of topics by some clever folk.  Quite chuffed to have been asked to contribute.
2 tags
Huon Valley gets it right →
A clear, well presented consultation and communication strategy was recently sent to me by a colleague.  Thanks Aaron. So let's set the scene.  Huon Valley, Tasmania.  About 40 minutes South of Hobart and as far South as you can go and still be in Australia.  And, I believe home to the Gourmet Farmer - loving that show!  They have just under $20M to spend each year. Their Community...
2 tags
It's not always bad news
You never know what the community might say if you ask. Picturesque Forster on the central coast of NSW is hosting the local government chapter of the NSW RMAA seminar this week.  The GM of Midcoast Water, Neil Hannington, in opening the event made some interesting comments. Separation of the water and sewer responsibilities out of the local Councils here happened just over a decade ago.  Since...
1 tag
2 tags
Gotta love Time Machine
Don't you hate that sinking feeling when you realise you've just saved over a document you shouldn't have? I was working this week on a presentation.  I usually prepare two copies of the slide deck.  One of the downsides of Keynote is that if people want a copy of the presentation you generally need to do that as a PDF.  So I need a version without the transitions and what not...
1 tag
Should PM censor Conroy? →
Not sure K Rudd will be delighted with senior Minister comparing Australia's internet censoring plans with China's
The IKEA Principle →
IKEA's success: Swedish design or insidious commercial model?  Everyone credits a minimalist Swedish design ethic as the basis of IKEA's success but I think it's more about their commercial model. Don't get me wrong, I'm a fan of the space conscious, functional yet aesthetically aware thing that IKEA does.  But the stuff sells because they never ask you to make a single, big decision.  They ask...
7-11 offering city services | The Japan Times... →
I'll have a blue squishee, a six pack of Duff and a registration tag for Santa's Little Helper thanks Apu.  Can you imagine it?  Really?!?!?!
Save the Rainforest, Use More Paper! →
Does anyone else get the irony of wilderness and environmental petitions, or is it just me? No more!  In the UK at least…  The snappily titled Local Democracy, Economic Development and Construction Act 2009 is now in force.  It mandates that all Councils in the UK must provide a facility for making petitions in electronic form.  Interestingly the e-petition capability at Number10.gov.uk is...
Social media is there a choice?
Can we have a new term for social media please. I can't think of a single example where social combined with another word is a good thing; social security, social science, social worker, social drinker. See what I mean! But anyway… I've been in a number of forums where local government folk have been discussing the pros and cons of engaging in social media platforms such as...